Who We Are And What We Do
Dave Baldwin Technical Director of Recogen Ltd. leads the consultancy and environmental monitoring services. David has over 25 years experience and in this time has worked for DEFRA, WRAP, The Association of Organic Recycling, a number of leading environmental consultancies and many of the UK's top Waste Management Companies ranging from Neales Waste Management, Veolia, Biffa, Greenview, Biogen-Greenfinch, New Earth Solutions Envar and many more.
Recogen maintains membership of the CIWM, CEnv, AfOR, RRF and has the benefit of FACTS Certification and the new Environmental Permit Operators Certificate. We carry a range of calibrated environmental monitoring equipment, ranging from Andersen samplers for Bioaerosols monitoring, to Dust Samplers, Noise Meters, Gas and Odour sampling equipment.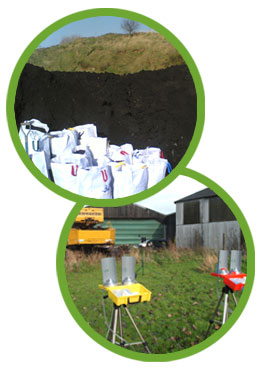 Key Services include:
Bioaerosols Risk Assessments
Bioaerosols Monitoring and reporting
Odours, Dust, Noise, Gas sampling and reporting
Odour Plume Dispersion Modelling
Compost Quality Management (PAS100)
Compost Sampling, Analysis and Interpretations
Composting Process Design and Management
In-Vessel Process Performance Improvement
Compost Marketing and Utilisation Plans

Recogen Ltd. not only provides consultancy and technical expertise; but can also project manage waste management initiatives and operate as facilities manager or management assistant in a range of practical situations.